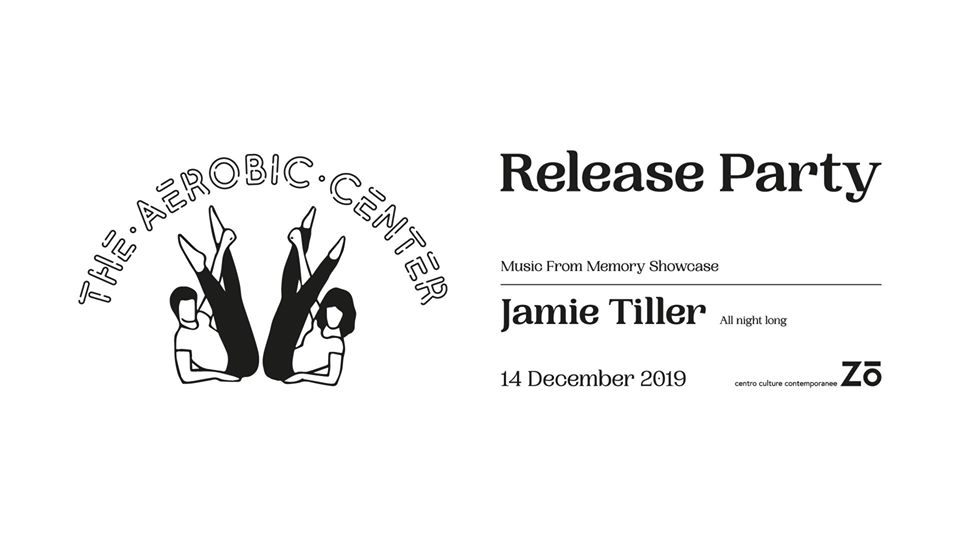 •The Aerobic Center presents MFM Showcase: Jamie Tiller •

Sab. 14 Dicembre 2019
On December 14 The Aerobic Center Release Party will showcase one of the most insteresting European record label, Music From Memory, and its eclectic founder Jamie Tiller.
🎫 Tickets available at the door: 5€ all night long
📍 Zō Centro Culture Contemporanee, Piazzale Asia, 6, 95129 Catania CT, Italy
____________________________________
𝗝𝗔𝗠𝗜𝗘 𝗧𝗜𝗟𝗟𝗘𝗥
Jamie has been digging since a young age, travelling extensively across European cities and backwaters alike on an endless quest for the most amazing music you've never heard. Originally from London, Jamie recently relocated to Berlin via Amsterdam, where he set up 𝘔𝘶𝘴𝘪𝘤 𝘍𝘳𝘰𝘮 𝘔𝘦𝘮𝘰𝘳𝘺 along with fellow record connoisseur Tako Reyenga. Casting a wide musical net, from African electronics to Japanese Wave, oddball House to outsider Pop, Jamie's sets are constrained neither by genre nor tempo. Rather Jamie has a unique musical sensibility which allows him to seamlessly join the dots between musical sounds that few others could bring together; turning dance floors worldwide upside down and inside out.
Dove:
Zō Centro Culture Contemporanee, Piazzale Asia 6, 95129 Catania C