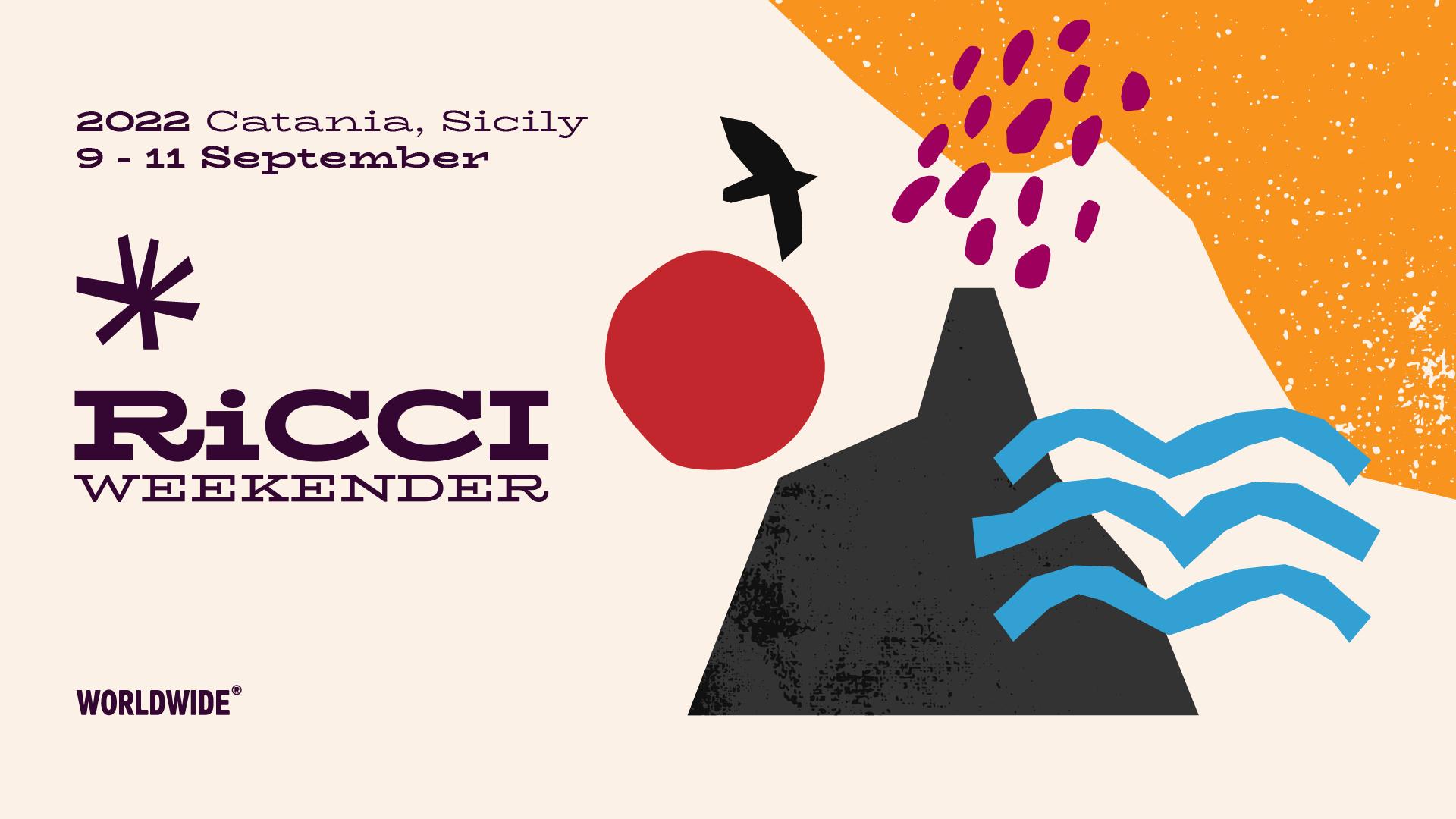 Ricci Weekender 2022 | 9–11 September

Ven 9 – Dom 11 Settembre 2022 h. 22.00
Ricci Weekender 2022 is calling you. Taking back all the beautiful moments from Peaceful Survival, the 4th edition is all about returning to our habits and claiming for a better place to share.
 A world where we can fill our souls with good music, looking for new rhythms, uplifting our hearts with the charm of Sicily, rich in diversity of landscapes and influences, timeless sceneries accompanied by mother Etna's traditional natural wines.
 Weekender Music Pass in Early Bird to access all music events from the 9th to the 11th of Sept. available at: 
bit.ly/MusicPass2022
.
Powered by Mercati Generali, Worldwide FM and Ed Wilson.
Dove:
Mercati Generali S.S. 417 km 69, 95123 Catania