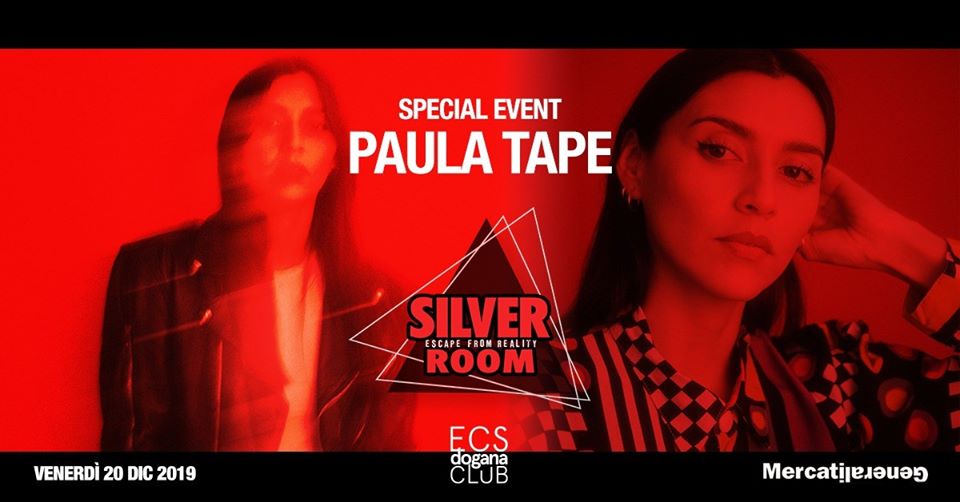 Special Silver Room con Paula Tape (Chile)

Ven. 20 Dicembre 2019
Venerdi torna la nostra amata SilveRoom con una veste tutta nuova ma con la stessa voglia di vivere la serata fino le prime luci dell'alba.
SilveRoom è un progetto basato sulla musica elettronica da club.
This Week Sounds cured by :
Paula Tape
Paula Tape is a woman inspired by passion and curiosity for all arts, but her strongest passion is without a doubt music. It's a fire which feeds her continuous research and pushed her to travel the world. This also inspired her to get away from her native country Santiago de Chile where she grew up as a drummer in a few metal and indie-electro bands, to then DJ whilst studying fashion design at University.
Living between Barcelona and Milan, she devoted herself full time to her primary passion, continuing the exploration of electronic sounds and following her natural inclination to dig for hidden gems. This opened her ears to Italo & more experimental influences, and after some research, created her passion for percussive sounds which have shaped her eclectic style which reflect her radio residency called 'Music for Plants' and it's a hallmark of her club sets.
START 2:00 am
Dove:
SilveRoom Via Dusmet 2 Palazzo Vecchia Dogana, Catania